Loella Fiery Redhead Brushes? Yes Please!
February 21, 2018
These makeup brushes are redheads!! Loella Cosmetics, completely understands how to make gingers happy.  The Girl on Fire Brush Set has bright red tips that are beautifully designed for firey and fabulous women. Plus, they are incredibly soft and give a nice smooth blend.  Bonus: Loella's other set, Wild as the Ocean, is blue and perfect for all mermaids!
The Girl on Fire Brush Set comes with 10 brushes: a Kabuki brush, concealer brush,  powder brush, foundation brush, angled blush/contour brush, eye shade and blender brushes, eye liner brush, brow brush, and finally, a lip liner brush. They form a fierce set that will now be a staple in my makeup bag!  My favorites are the Kabuki brush, due to it's beautiful blend, the blush brush, since it's so soft on my sensitive skin, and the brow brush, for its silky bristles yet sturdy shape.
Additionally, all Loella brush sets are 100% Vegan and cruelty-free as well.  Ladies, you literally cannot go wrong with these!  Want to see them in action? Check out some of my makeup looks from my  F/W NYFW 2018 Recap post.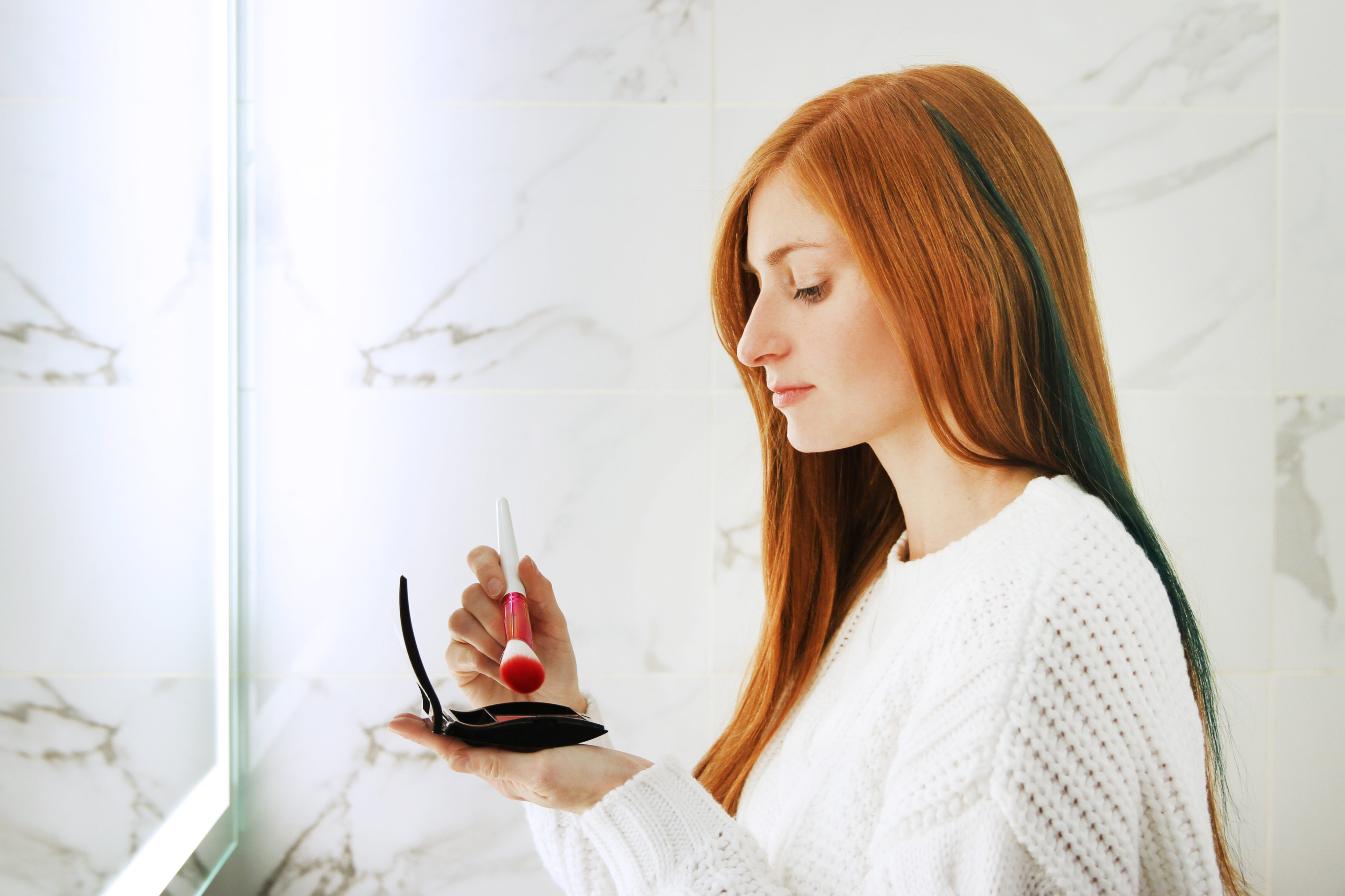 Try them Out: Loella Cosmetics Girl on Fire Brush Set